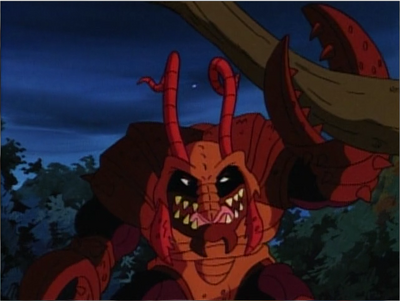 Slobster is a villain in Street Sharks.
Slobster is one of Dr. Paradigm's earlier experiments along with Slash. He was created by injecting a lobster with the DNA of villainous figures like Genghis Khan and Captain Thomas Blood, becoming an anthropomorphic lobster that salivates constantly.
For some reason, Slobster and Slash weren't seen in Season Three and were assumed to have been dropped from the series.
Ad blocker interference detected!
Wikia is a free-to-use site that makes money from advertising. We have a modified experience for viewers using ad blockers

Wikia is not accessible if you've made further modifications. Remove the custom ad blocker rule(s) and the page will load as expected.